Digital press faces the challenge of monetizing the huge volume of users trusting their information every day. Telecoming wishes to simplify the implementation of paywalls in digital media by developing the Dpay payment solution.
Dpay allows publishers to reach more users and obtain a higher conversion rate, faster, and in a more convenient and secure way.
ONE-CLICK PAYMENT
With Dpay there is no need to enter any personal data. It registers and charges the user with just one click.
USER IDENTIFICATION
Dpay technology creates a user ID using nothing but their mobile number, which is automatically recognised.
NO REDIRECTING
Dpay provides access to the content automatically, without any need to redirect the user.
SUBSCRIPTION MODEL
Dpay allows publishers to create promotional offers and subscribe loyal readers.
Dpay can be used for both paying subscriptions and per-item payments.
1
We detect the user thanks to the 3G/4G connection from their device.
2
An automatic user ID is generated.
3
The user accesses the content without having to enter any personal data.
4
The amount paid is charged to their mobile phone bill. 
A simplified payment process results, on average, on a 15% increased conversion rate per step. 
 PAYMENT: THE DECISIVE MOMENT
Carrier Billing technology expedites the payment process (x5) compared to the use of a credit card.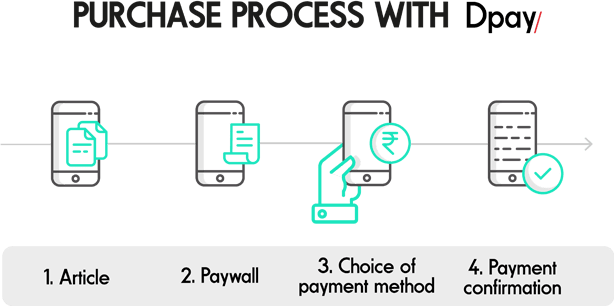 DPAY IS A CROSS-DEVICE SOLUTION AND CAN BE EASILY INTEGRATED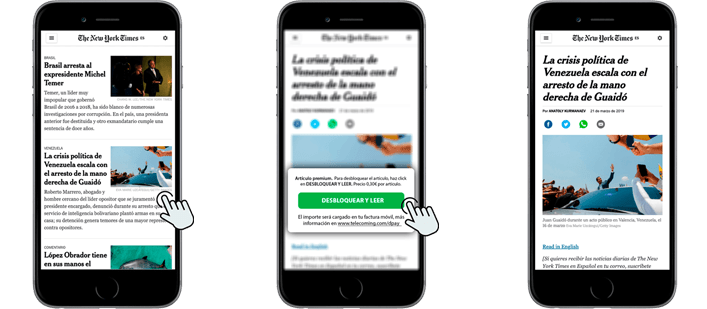 When the user is browsing in a 3G/4G environment, our technology detects his phone number. 
1. The user is detected.
2. If he has never paid before, a pop-up with the unblock notice comes up.
3. By clicking, he pays and accesses the content. 
In a Wi-Fi environment navigation, users must provide their phone number:
1. When the user enters the number, it is verified whether or not he has already paid using that number. 
2. He receives an SMS with a unique passcode.
3. He enters the password and confirms the payment.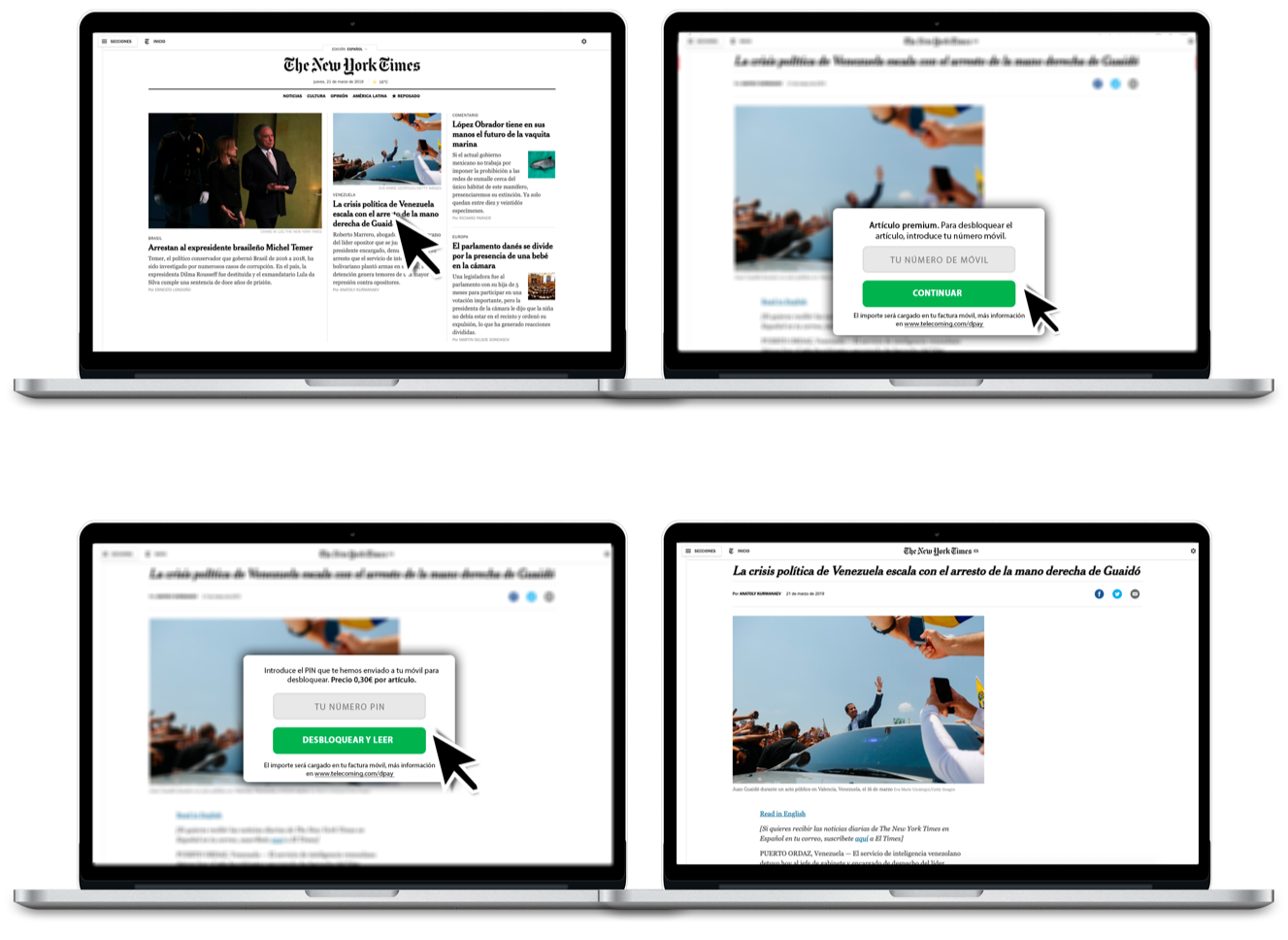 LOCATION
Paseo de la Castellana 95
Planta 16 - 28046 MADRID